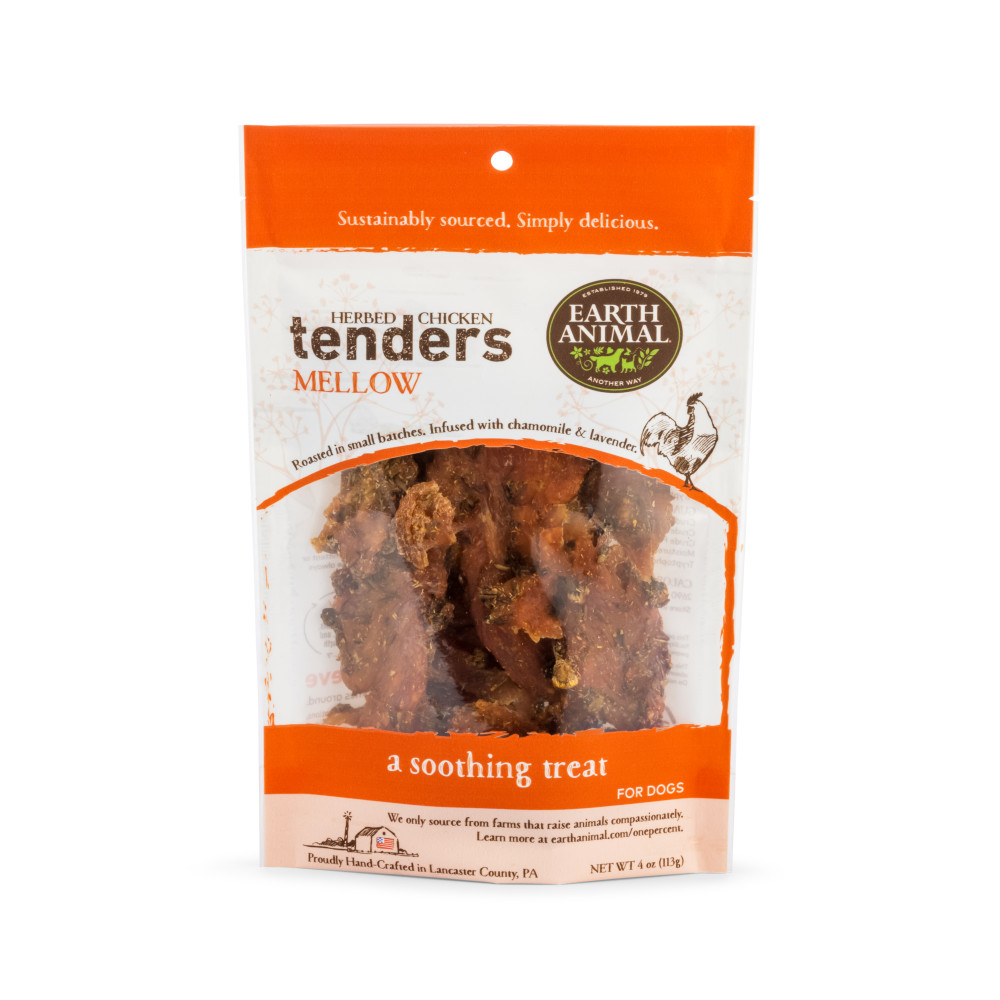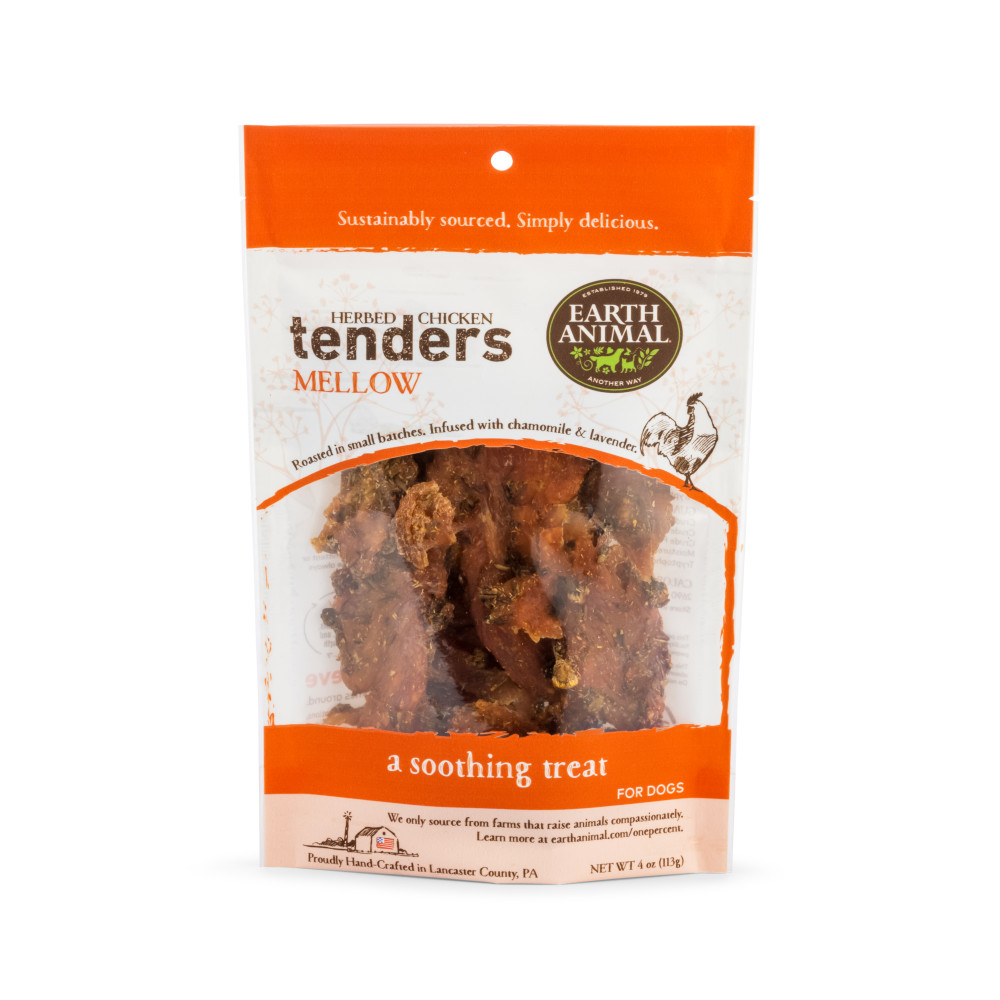 Earth Animal Tenders Mellow Chicken Jerky Dog Treat, 4-oz
Jerky Treats
Price :
$11.99
Click Here to check if you`re eligible for Local Delivery
Sustainably Sourced. Simply Delicious. Starting with cage-free American chicken, we slow roast our Tenders in small batches to the perfect flavor, aroma and tenderness. Formulated by Dr. Bob Goldstein, we offer 5 varieties of savory chicken Tenders: Perfectly Plain for animals with sensitive stomachs serve as the perfect base. We then add beneficial herbs to address common ailments including Flex for joint support, Fresh for fresh breath, Mellow for soothing, and Shine for healthy skin & coat. Our Tenders are proudly hand-crafted in Lancaster County, PA. Size matters and supervision counts when choosing any treat for your dog. Anything that goes into their mouth can potentially become a choking hazard. Chews the Right Size and never leave your dog unattended during the chewing process. Earth Animal dedicates 1% of annual net sales to efforts that preserve and enhance quality of life for animals, people, and the Earth.
MELLOW: Savory herb roasted chicken with chamomile and lavender. Just as they do in humans, both of these herbs promote a calming effect in dogs. Mellow also contains l-tryptophan for an added boost
SIMPLY DELICIOUS: Tenders are aromatic fillets of cage-free American chicken. They are sure to be one of your dog's most favorite treats!
SUSTAINABLY SOURCED: We source from farms we trust - every batch and every ingredient meets our stringent animal welfare and sustainability goals. Happy and healthy chickens makes for high quality treats, like every dog deserves
ROASTED IN SMALL BATCHES: Each delicious flavor is made with humanely-raised American chicken. The 100% whole muscle meat is slow roasted to perfection in small batches in the USA
ANOTHER WAY: We are dedicated to enhancing and preserving quality of life for animals, people, and the Earth. We do this by providing another way – a more trusted, humane, and sustainable way to change things for the better, one Earth Animal at a time
Ingredients
Chicken, Vegetable Glycerin, Citric Acid (A Preservative), Chamomile, Lavender, L-Tryptophan.